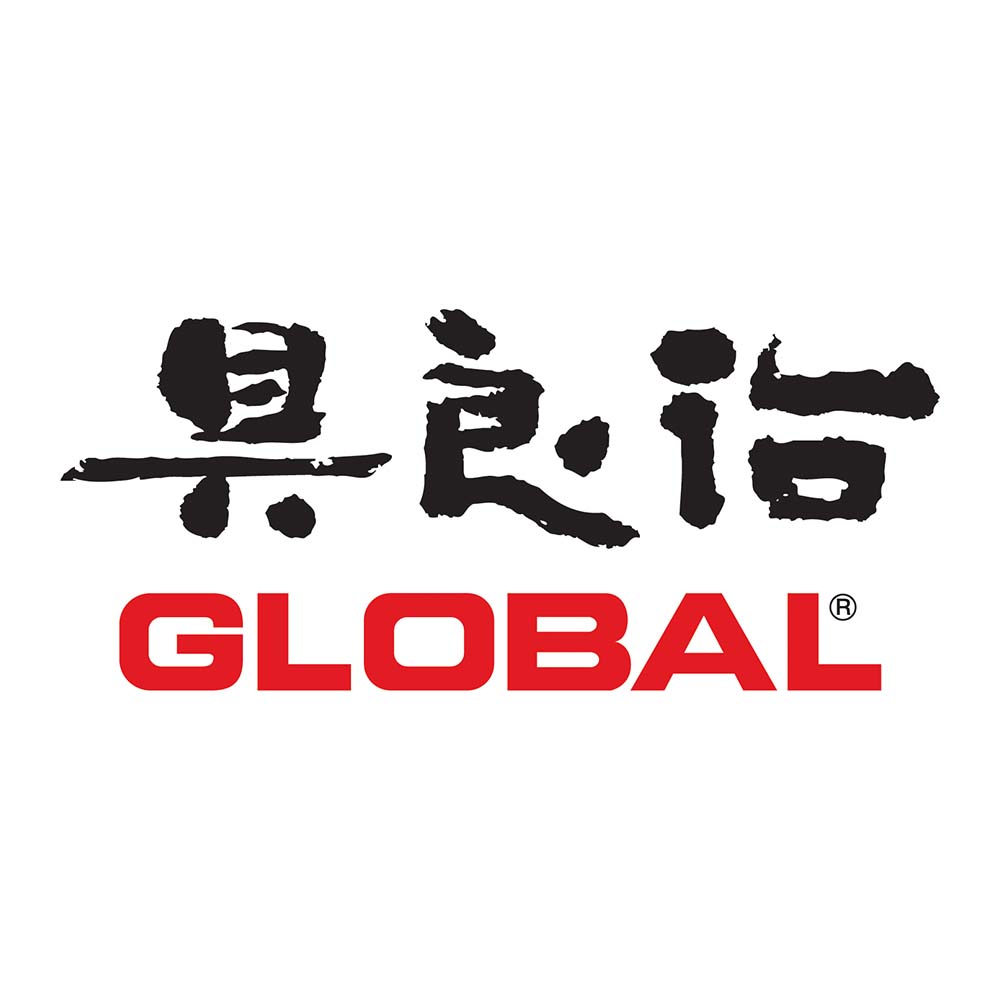 A thousand years ago, Japan's sword smiths developed the high art of sword making to provide strong, sharp blades for the Samurai, the feared warrior caste. Today, in Samurai tradition, GLOBAL continues to produce cutlery of the highest quality and the company celebrates its 30th anniversary this year. GLOBAL Knives are made in Japan from the finest CROMOVA 18 Stainless Steel, ice tempered and hardened
to Rockwell C56-58, which remains razor sharp longer than other steel and resist rust, stains and corrosion.
Like the Samurai swords before them each GLOBAL knife is carefully weighted to ensure perfect balance in the hand. There are 3 knife collections from GLOBAL; Classic, Ni and Sai
Komin Yamada designed the first Global Knife in 1983 and it was immediately praised for its pioneering design which combined Japanese craftsmanship, quality and precision with a contemporary design. With its distinctive 'dotted' handle the GLOBAL Classic knife became and remains a truly global product – finding its way into the homes and businesses of many lovers of food throughout the world.